Badante Subito Logo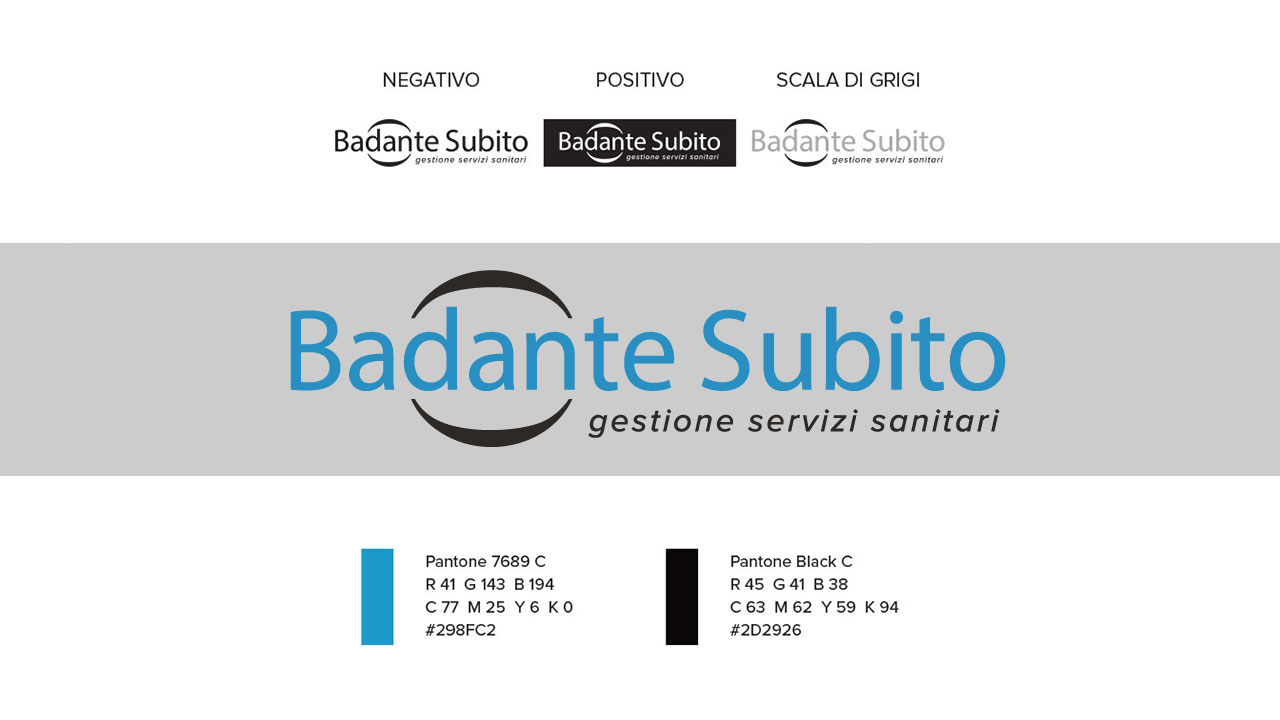 Badante Subito is a company with twenty years of experience in the management of elderly, has many assistants and carers in Tuscany.
The company has the best carers in all of Tuscany to ensure its customers a perfect service 24 hours a day.
The logotype, designed for the filing of the brand of Badante Subito, also used on their website, was developed starting from a previously used graphic draft, but not valid for the logo deposit.
The logotype has been delivered in RGB and CMYK in the most common vector and raster formats such as eps, ai, tif, pdf, png, jpg, accompanied by the accompanying document containing the guidelines for use.
Typology
Logotype
Logotype guidelines
Works done
Logotype design
Logotype guidelines project