Capannori Energy Store Graphics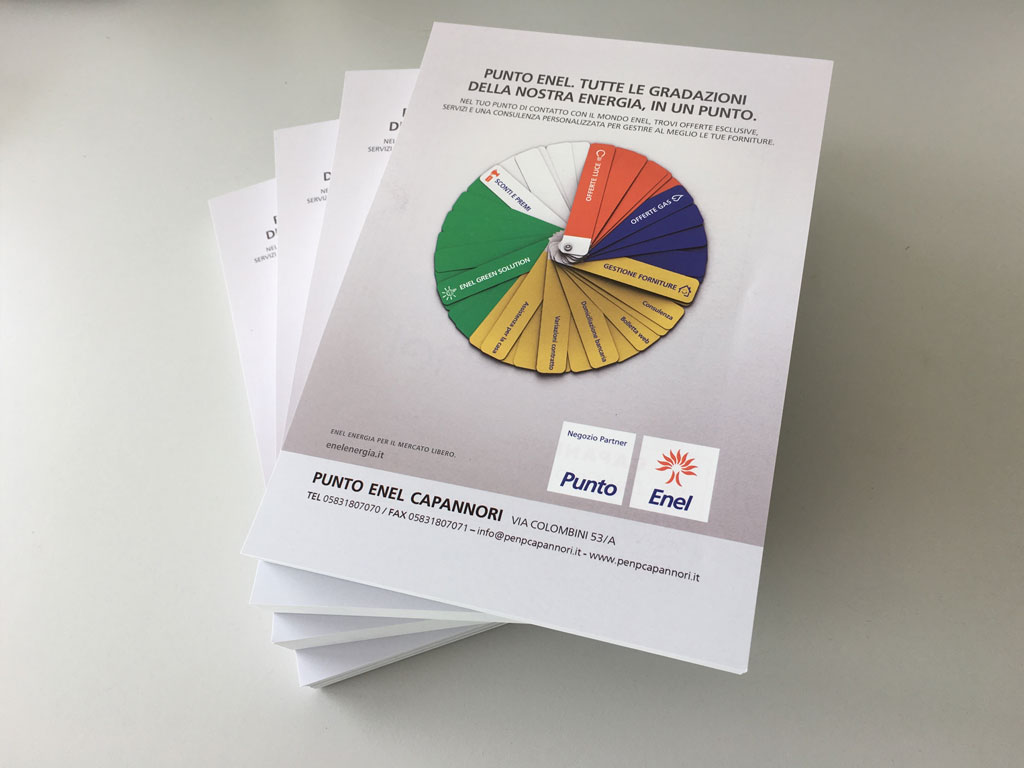 Enel Partner Shop in Capannori, in the province of Lucca, can help you to carry out any kind of Enel light and gas contract.
Enel Partner Shop signboard has been designed according to the user manual sent by Enel, using the Frutiger Neue font and the colors supplied. After design, the project was printed on opal plexiglass 5 mm and mounted in the old frame of the existing signboard.
Typology
Flyers
Signboard
Stickers
Works done
Graphic design project
Printing