White Rose Pub First Birthday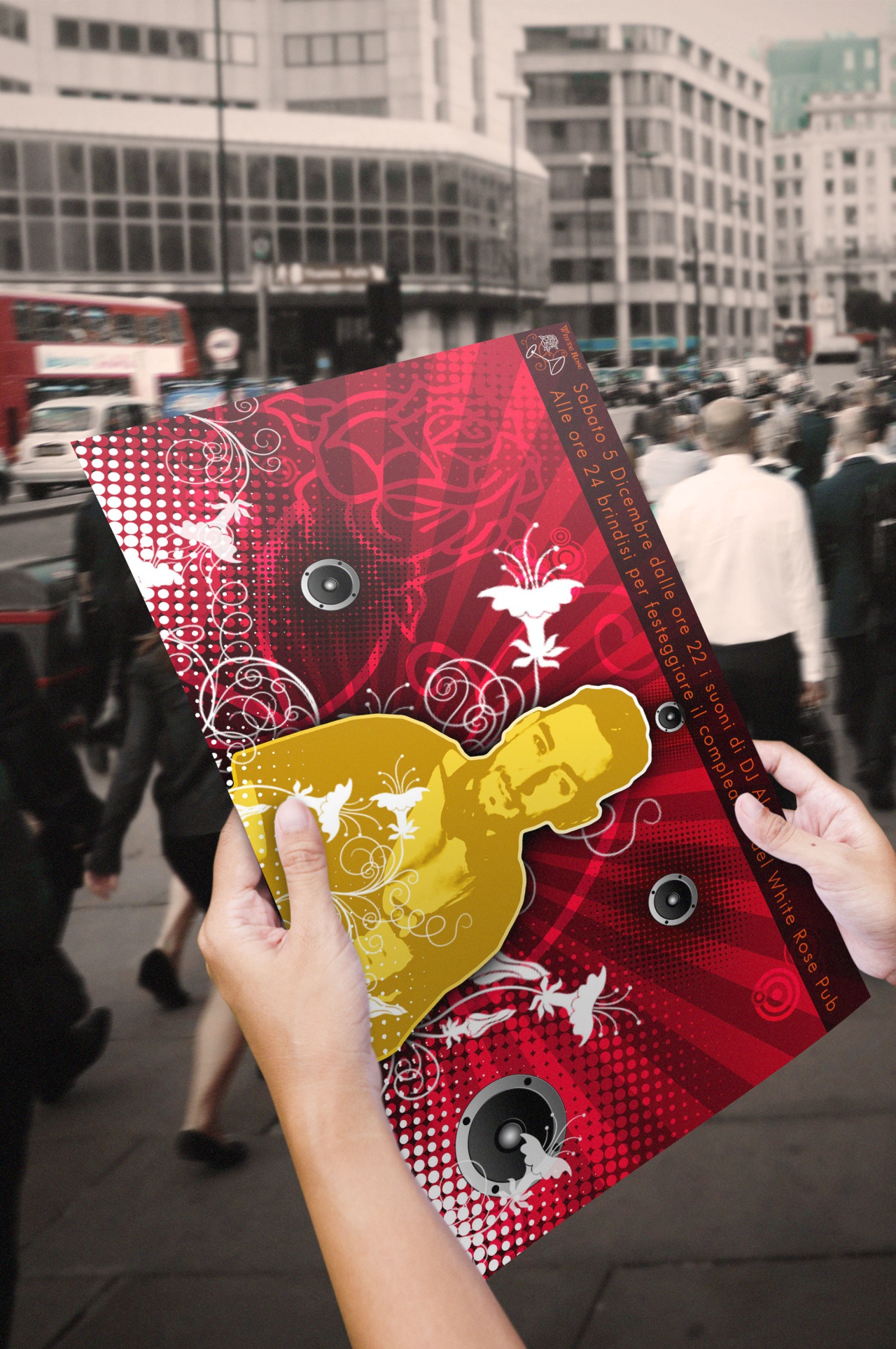 White Rose Pub is the meeting place where you can enjoy aperitifs every night and aperitif on weekends. Opened a year ago by the owner Andrea Pucci, has been very successful in people of all ages.
After a year of its opening, the White Rose Pub celebrates its first birthday.
Works done
Graphic design project
Printing