ACR Environment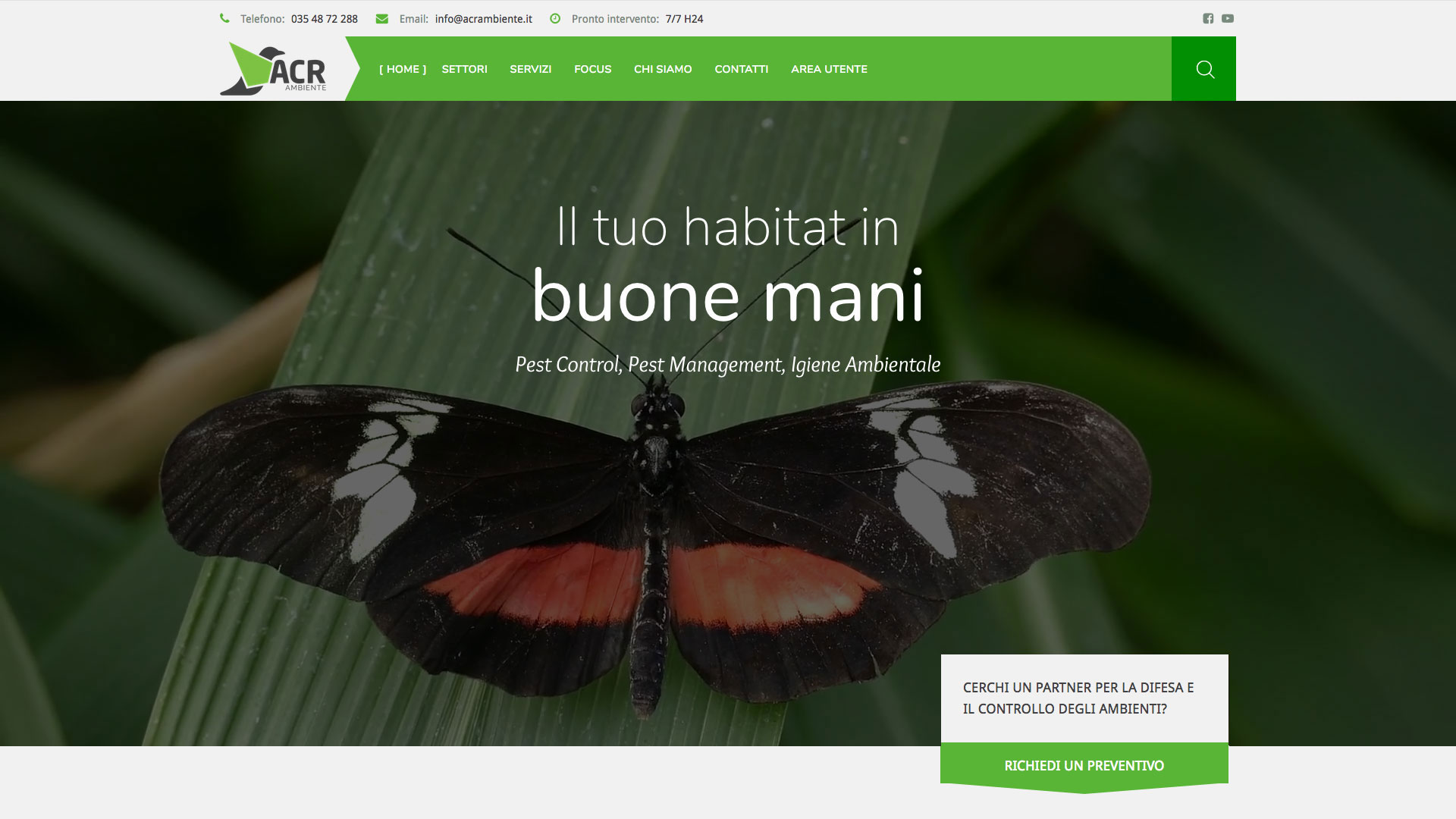 Leader in the Pest Control, Pest Management, environmental hygiene and integrated services sectors, ACR represents a point of reference in the field of environmental health and disinfestation.
The website, cares every minimal graphic detail, lists all the services and sectors where ACR operates. The graphics has required the creation of vector icons to be entered as custom icons in Joomla menu.
This portal has beed made from Digigreg in collaboration with online graphic agency Prupix, who has designed the logo and the icons of the website.
Website
Works done
Website creation
Graphic design project
SEO optimization
Template customization