Casciana Terme Touch Screen Totem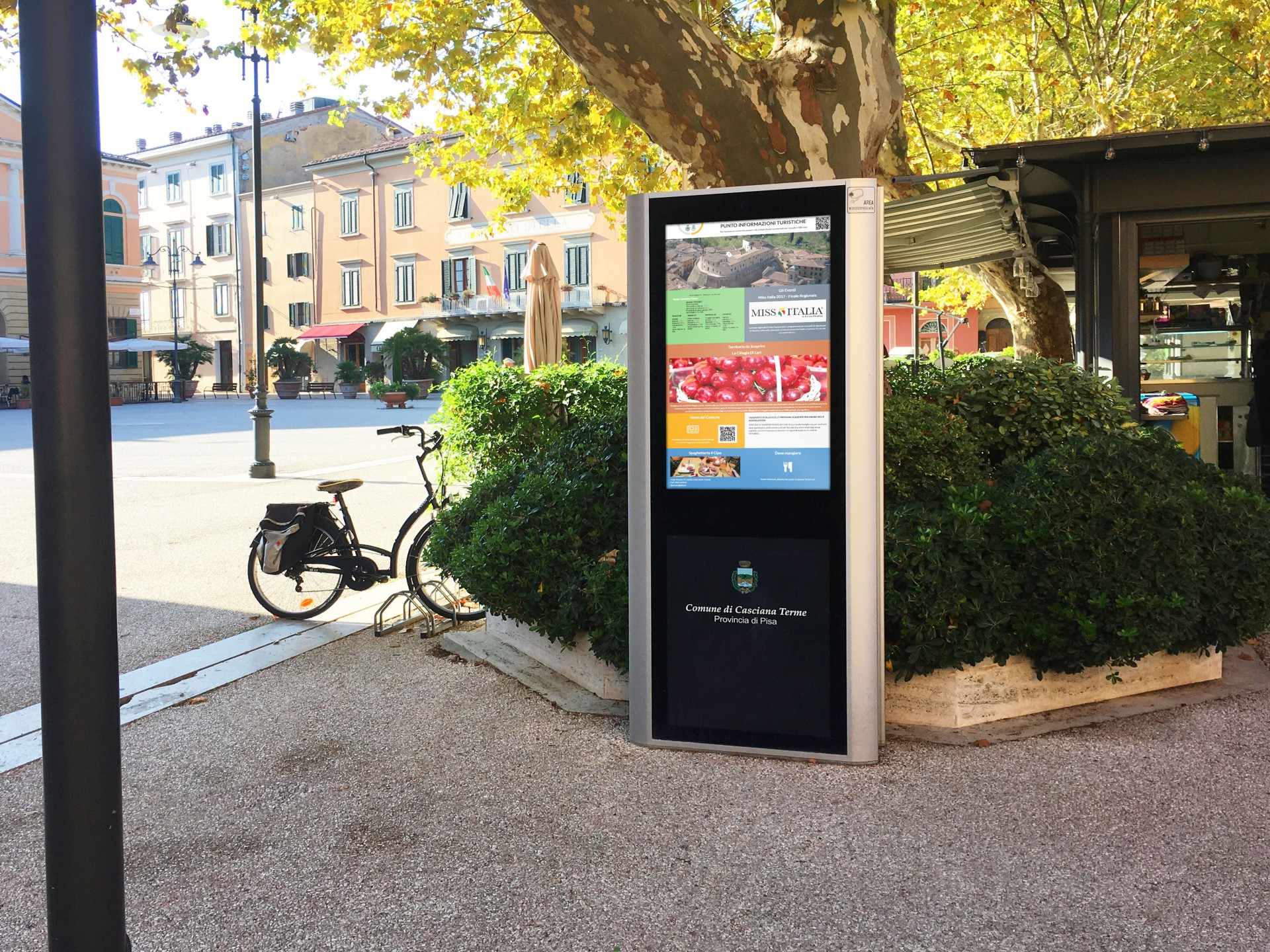 The touch screen totem, placed in the main square of Casciana Terme (Pisa) allows to visitors to easily browse through the useful informations of the territory, such as hotels, restaurants, news.
On the advertising totem is viewed a landing page made with Joomla. A custom Joomla template has been made to achieve a graphical interface with big sections, very easy to be browsed by people of all ages.
The custom Joomla template used for the touch screen totem has been made by Kiolezo component, one of our premium Joomla extensions.
Download this graphic as free Joomla template or as editable Kiolezo layout in Kiolezo Gallery section.
The touch screen advertising kiosk is made of a Full HD monitor with 1080x1920 pixel resolution, and it's totally waterproof, in way to resist to all kinds of bad weather.
Works done
Website creation
Graphic design project
Extensions override
Template development