Clean Care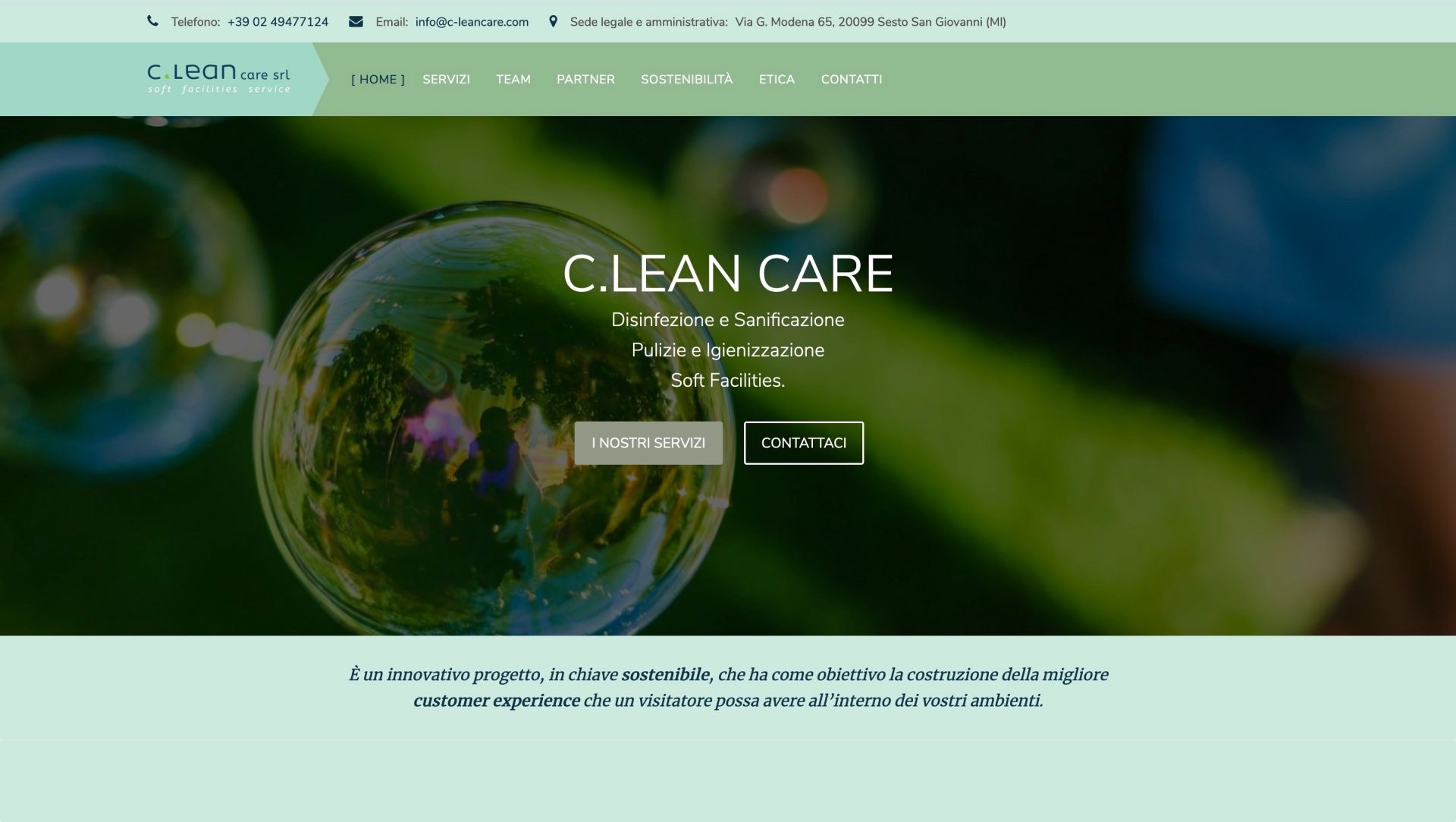 Clean Care is a company, based in Milan, which deals with civil and industrial cleaning, environmental disinfection and sanitation, soft facilities.
The website shows the services offered by the company, the ethics with which it operates and the team from which it is composed.
A Joomla expert has set up this responsive Joomla template so that the site is perfectly suited to navigation on tablets and smartphones.
The images and icons of the website have been carefully created to give the portal a harmonious brand identity.
The optimization of the Joomla HTML code and the optimization of the content of the website have been done through our Joomla optimization service, which allows you to acquire a faster page loading speed and better positioning on Google.
Website
Works done
Website creation
Graphic design project
SEO optimization
Support and Maintenance
Extensions override
Template customization