Humanware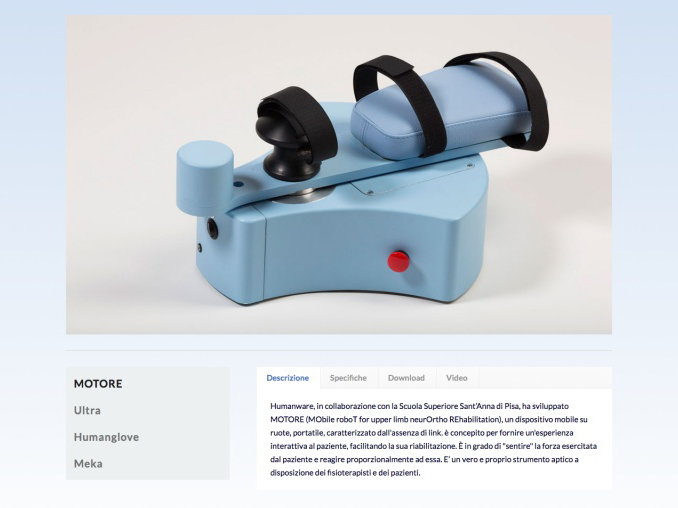 Humanware is a spin-off of the Sant'Anna advanced studies School in Pisa. Thanks to a staff of researchers and engineers with many years of experience in the field of Robotics, Mechatronics and Virtual Reality.
Humanware offers new solutions and technologies in medicine and in particular rehabilitation to facilitate the recovery of patients and support the work of clinicians.
The website offers made-in-Italy technological solutions in the fields of robotics, mechatronics and virtual reality.
Humanware was created with Joomla 2.5, with responsive graphics. It is therefore compatible with desktops, tablets and smartphones. In the mobile view, the menu is displayed as a sidebar, where the aperture is compatible with touch screen events.
Website
Works done
Website creation
Graphic design project
Extensions override
Template development