Italian Projects Online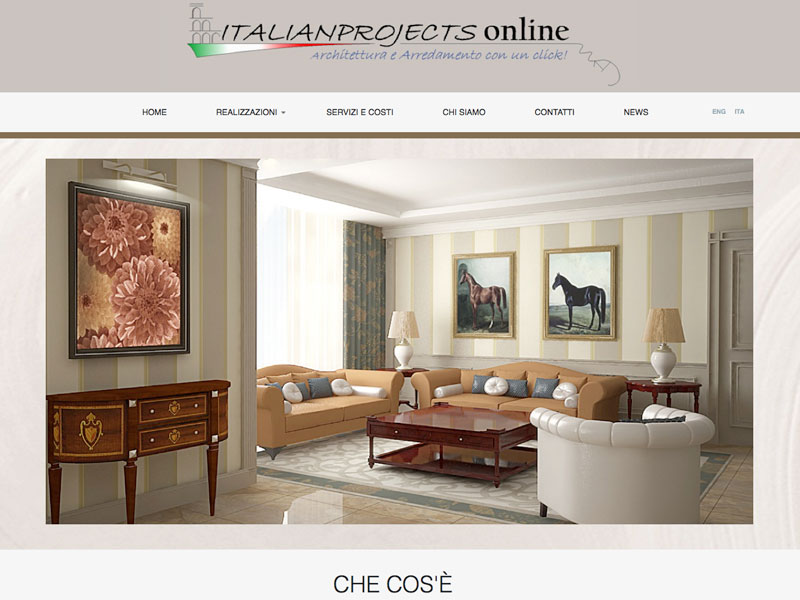 The online design is a consultancy service and design assistance realized and provided by professional architects that takes place through the web tools, whether these are used with a PC, tablet or smartphone.
Like any other commercial web portal, this tool allows you to buy online products and services of an intellectual type, in this case talking about Architecture, Furniture, Design, from the comfort of your home.
The website offers an online design service for the architecture sectors, design and made in Italy furniture.
Italian Projects Online was created with Joomla 3.4, with responsive graphics and has a fluid layout. It is therefore compatible with desktops, tablets and smartphones.
Works done
Website creation
Graphic design project
Template customization