Travcompany Transgender Community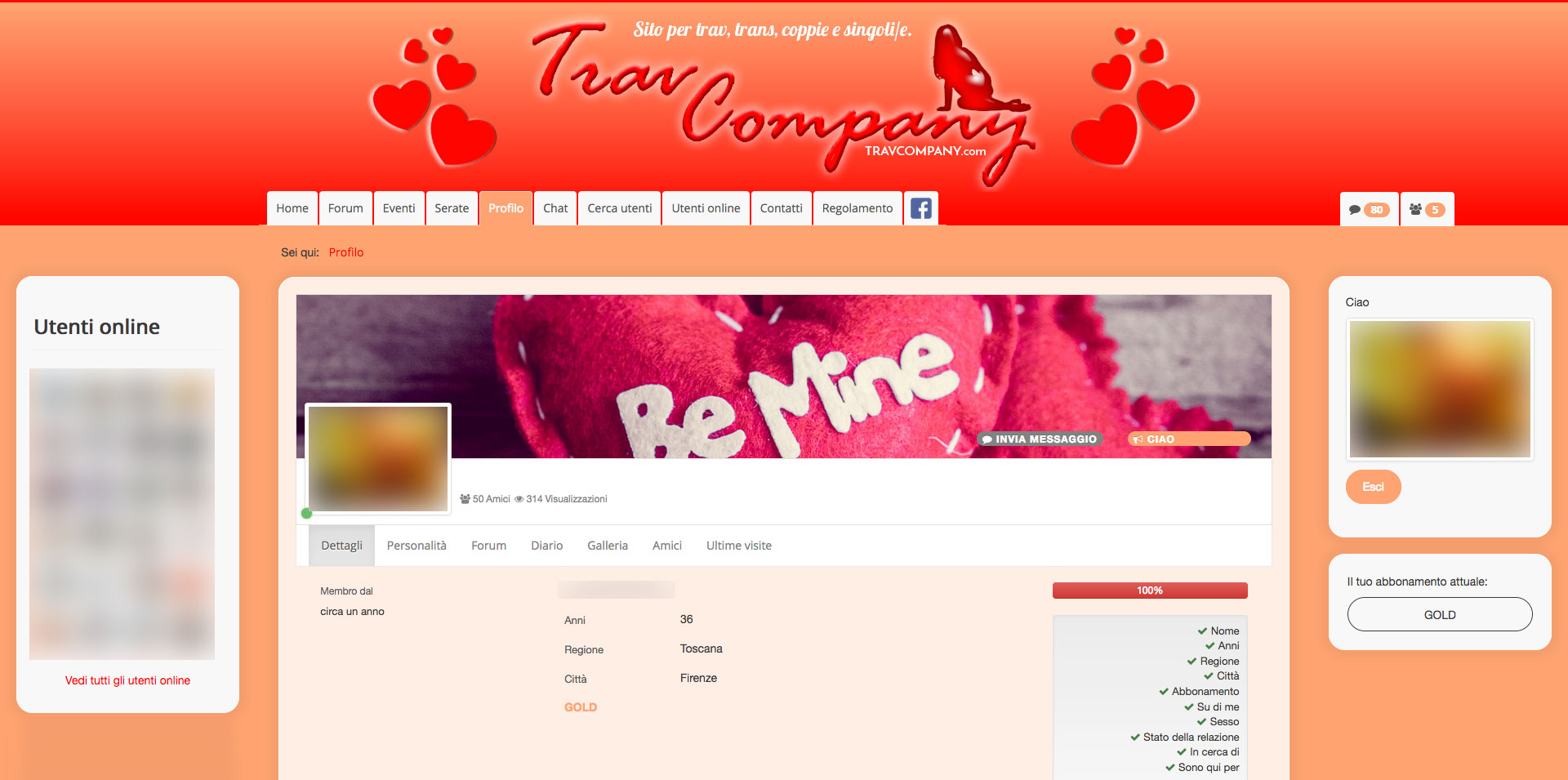 Travcompany is a Joomla community made by Community Builder, a website composed by a Community Builder template to customize Joomla design.
This website has needed the develop of a custom Community Builder plugin which is used to let run all the community functions.
The community is joined with a Joomla chat, a forum and an events calendar.
Website
Works done
Graphic design project
Extensions override
Template development
Component development
Module development
Plugin development
Website migration
Data migration
Recovery after attack