Vela Residence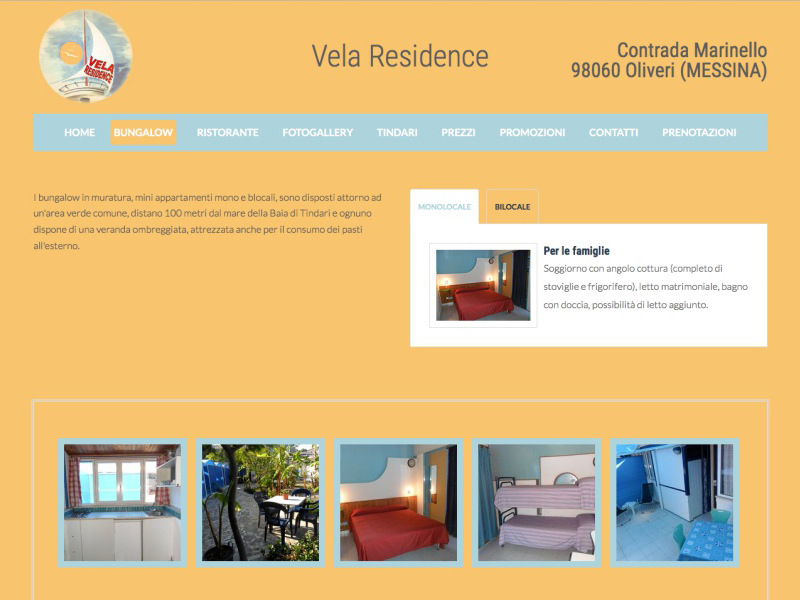 If your idea of vacation includes sea, sun and relaxation, we are sure you will appreciate "La Vela Residence", bungalow and restaurant with terrace.
The website is a collection of images, photographs and descriptions relating to the "La Vela Residence" structure and contains a detailed form for bookings with Joomla, which stores all data entered in the database.
Vela Residence was created with Joomla 3.4, with responsive graphics. It is therefore compatible with desktops, tablets and smartphones.