Kiolezo uses Joomla! Update System to check the availability of an upgrade and to download it.
Often the component has to check on our website the new link to download updates, so the update link should be regenerated. To do this, just open the option of the component, and it will be done automatically.

---
Remember that, if you are using Kiolezo Lite you don't need to enter the update password to update the component, instead if you are using Kiolezo, you should enter the update password in the component options.
You can get your update password on our website in the order confirmation page. Just copy and paste it in the proper text field, and press "Save password" button.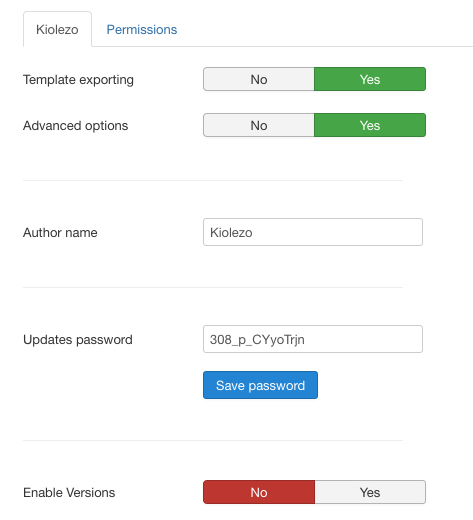 ---
After the update site is generated, you can normally update the component through Joomla! Update System.
If you try to update the component, and the update site is not correctly generated and updated, you can get an error while you try to upgrade Kiolezo. If so, just repeat all steps described above and then try again to update the component.