In layout editor, in some occasions, an element can become red with an error label. This can happen in cases listed below.
When a row is in a level over the sixth.
When more than an element is into an hyperlink.
When something different than text, images or icons is into an hyperlink.
When one filter is dragged into another one.
---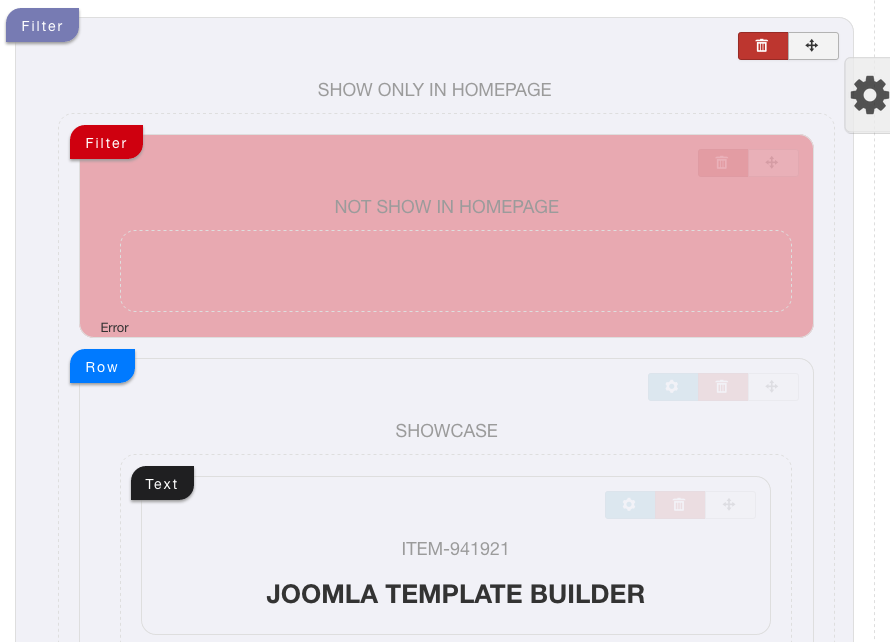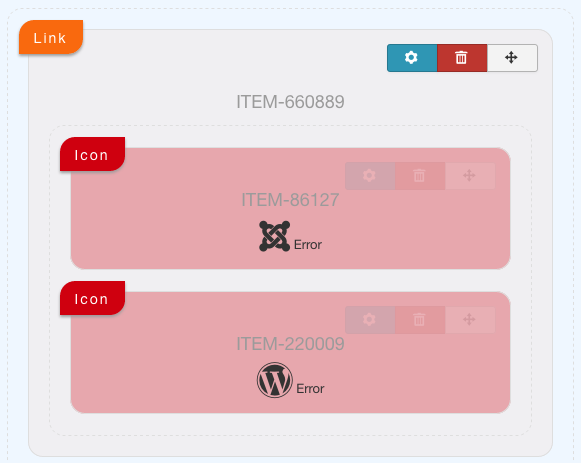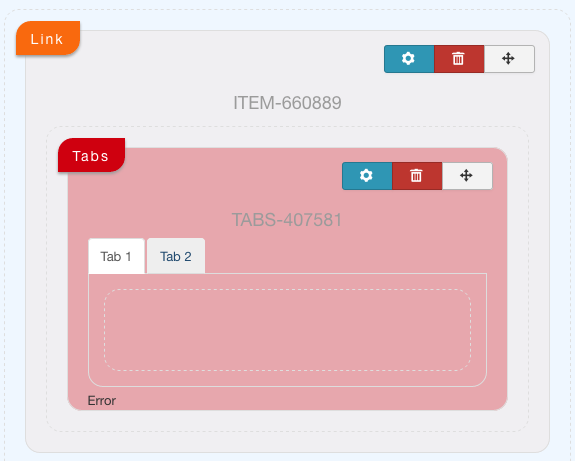 ---
Errors can be fixed easily, just remove or drag in another position the element that causes the error, and immediately you will see the element gets its own original color.
If you try to use the layout with errors as front end template of your website you can have unexpected results.
We recommend to not save layouts with errors, but to fix them before to save.