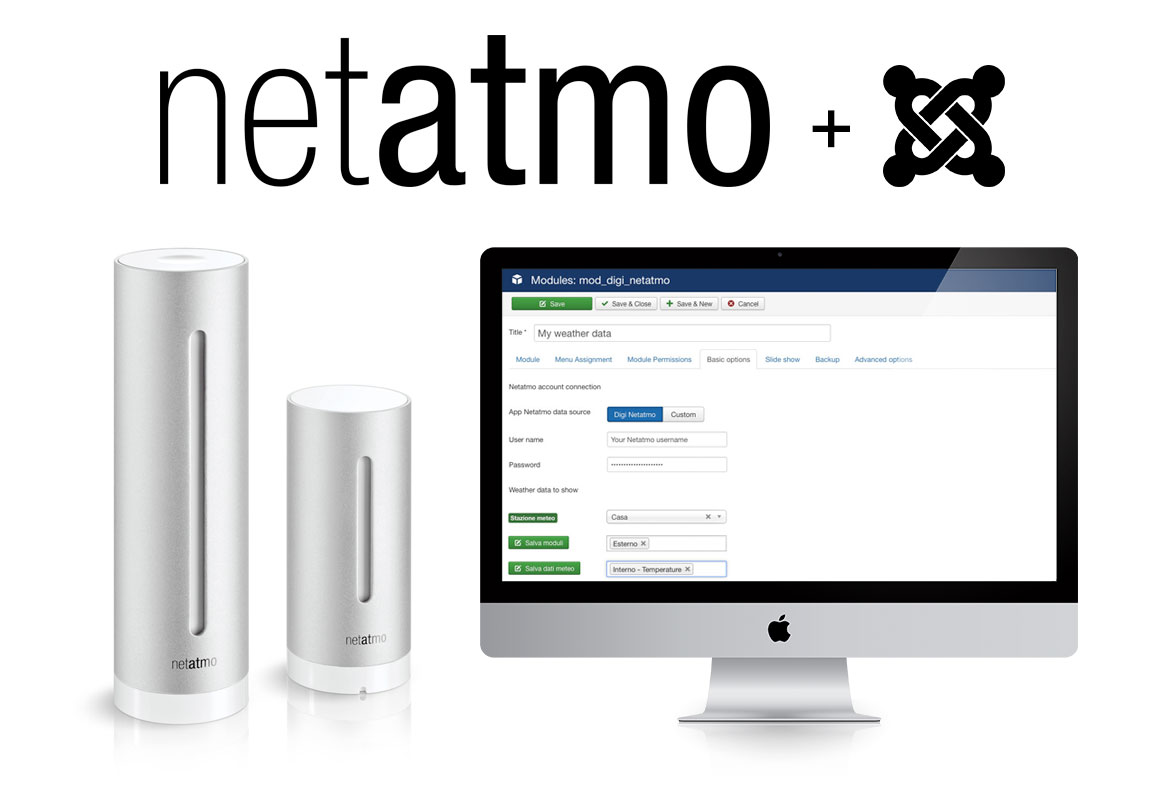 In this article we are talking about how to show a real weather data on your Joomla website.
Have you a hotel Joomla website? Have you a skiing Joomla website? Have you a swimming pool Joomla website or a touristic village Joomla website?
If yes, you would be interested to show real weather data on website to tourists who are looking to book a place in your accommodation.
The best way to achieve this result is to get a Netatmo Weather Station, a very nice weather station that allows you to manage all measurements of temperature, humidity, noise, rain and wind (and many more).
We have crafted a beautiful and useful Joomla module to manage and display Netatmo weather on website.